Tahitian vanilla paste from Indonesia (110ml)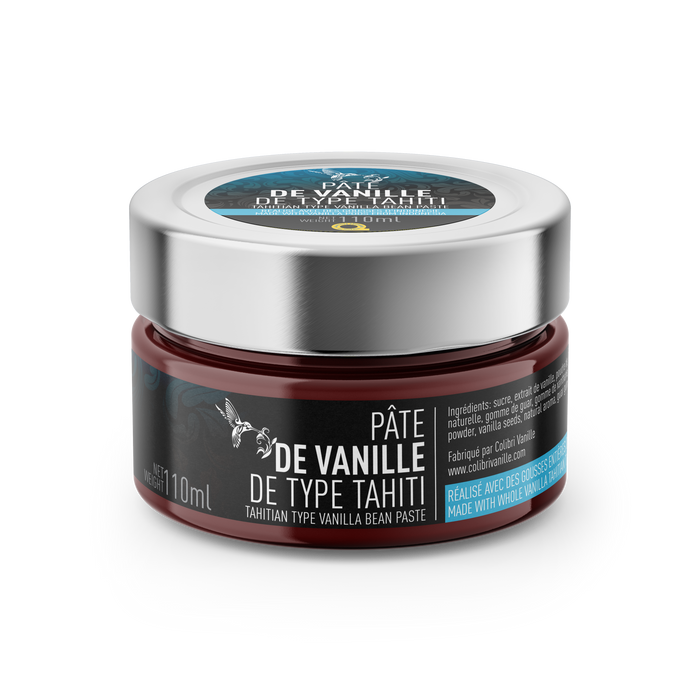 Vanilla pastes are prepared from our extracts. They are typically used to make homemade ice cream or yogurt, or any other type of dish where you want to see an abundance of small, suspended grains that pop in your mouth like caviar, and add flavor and texture to culinary preparations. Vanilla pastes are used as an extract, but because they contain sugar, you need to use a little more and adjust the sugar content of the recipe. One tablespoon of vanilla paste is equal to one teaspoon of extract or one 5 gram vanilla bean.
Tahisentis Vanilla Paste is made exclusively with Indah Arnaelis' Tahitensis type vanilla, our Indonesian vanilla supplier.
Ingredients: Sugar, vanilla extract, vanilla pulp and seeds, guar gum and xanthan gum, natural flavors.