Madagascar vanilla beans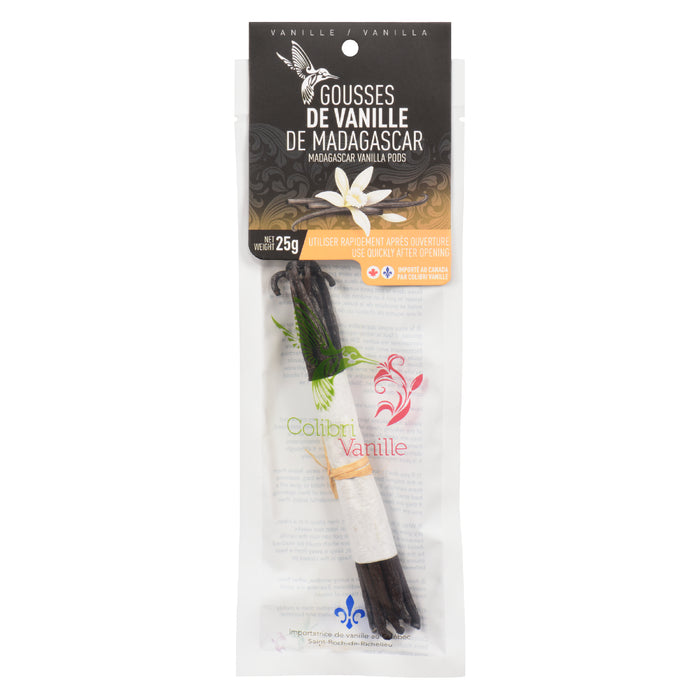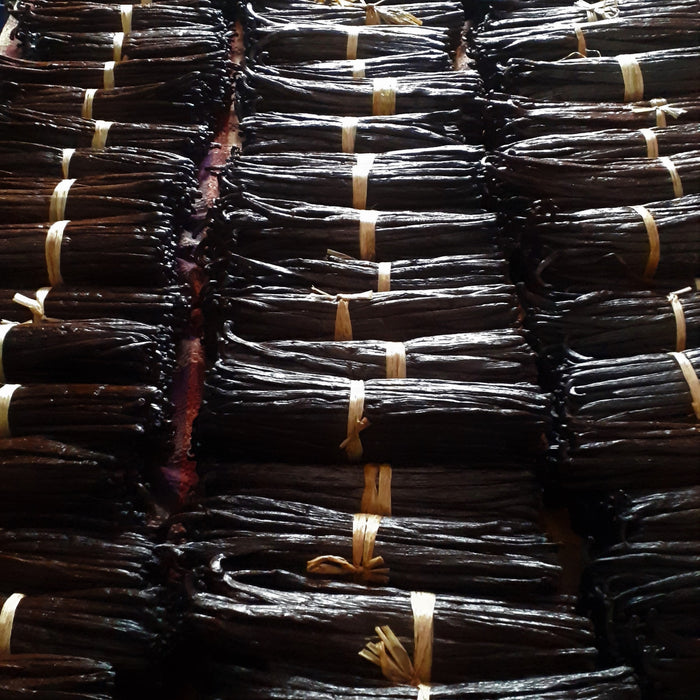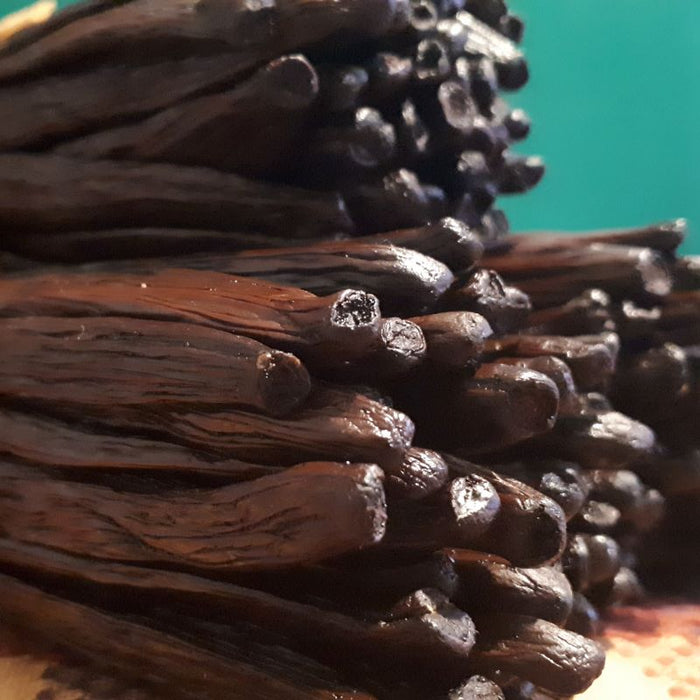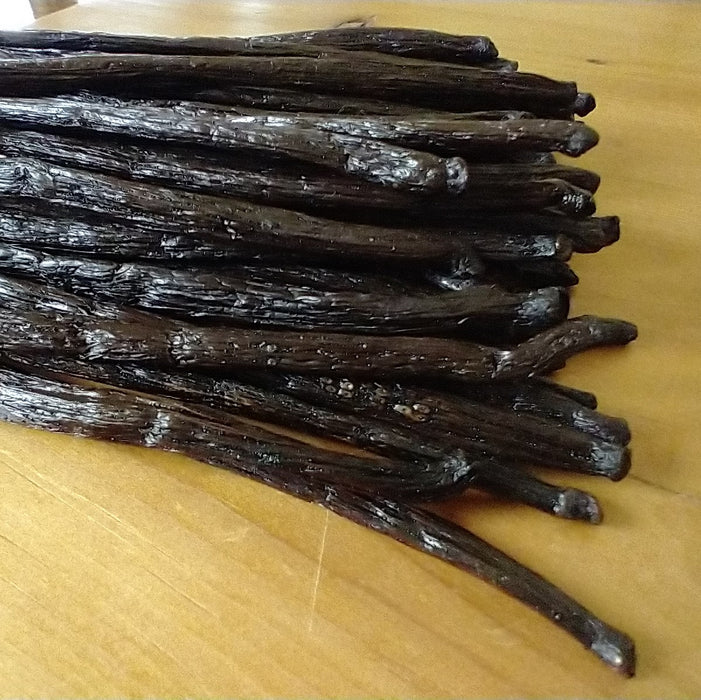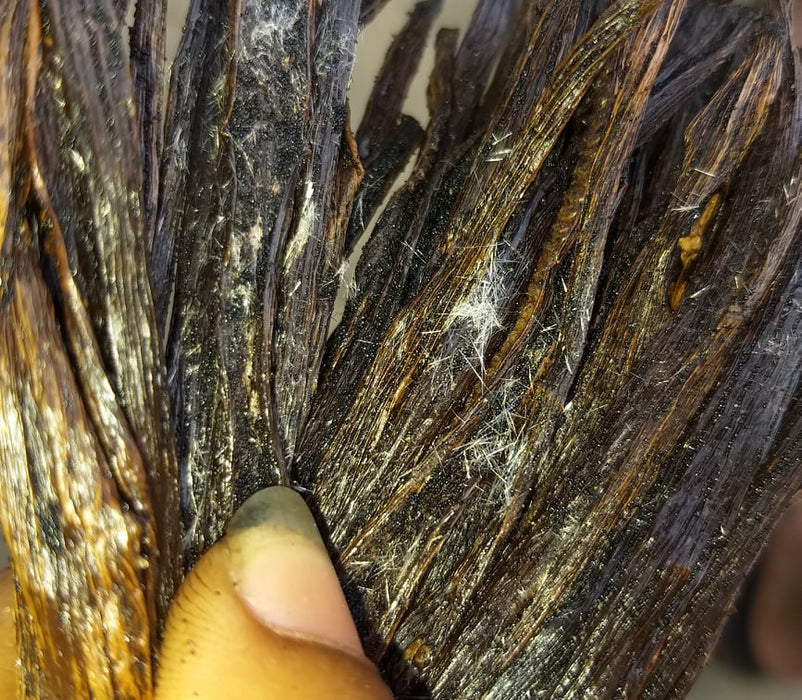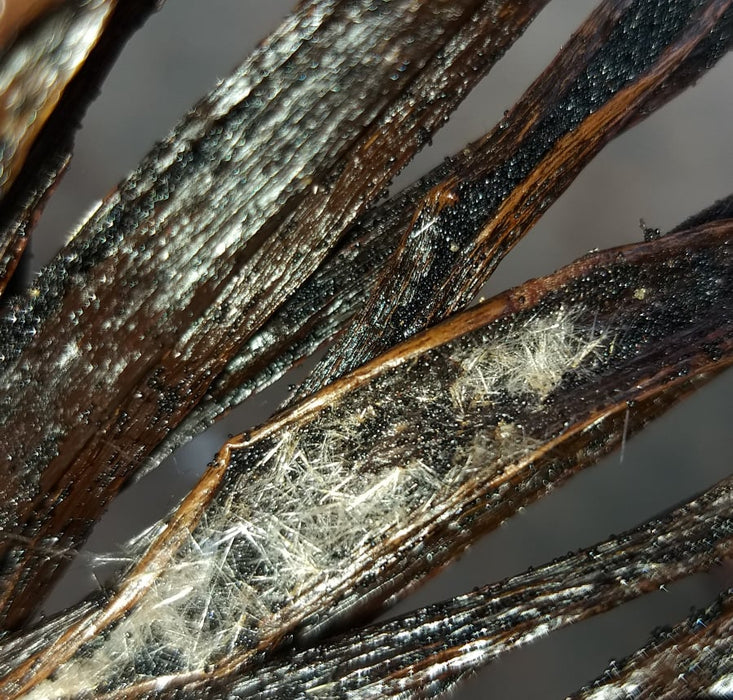 Due to the closing of all restaurants during the pandemic, these marvels that were dedicated to the greatest tables in Quebec are now offered on this website. More than 18 centimeters long, and 5 grams and more of flavored caviar, they will give you rare pleasures!
The magnificent Vanilla Planifolia variety grown by Jean-Claude Mena and Mounirah Philibert is an appetizing chocolate color.

Its vanillin content ranges from 2% to 2.1% and the unique flavour of its soil will blow you away: intense vanillin notes, incredibly rich chocolate aroma, with fruity notes of figs at the end.
Each purchase of vanilla arrives in a modified atmosphere specially designed to better withstand the temperature variations of our country. After opening the bag, be sure to follow the directions for best preservation.

The package of Madagascar vanilla with a moisture content of 25% has about 7 or 8 pods. These are the easiest to preserve.
The package of AA Bourbon vanilla with a moisture content (th) of 30% has 6 or 7 pods well chubby and fat. (It is the favorite of pastry chefs);
The 50g package of AA with 30% humidity has 13 or 14 large pods. Pay attention to the storage instructions on the bag.
The package of AAA Bourbon at 38% moisture contains at least 5 large, plump, creamy pods. These pods are wonderfully fragrant and soft... but they are the most delicate of all, so we only pack them in 25g packages. When you open the bag, make sure you have plans for them in the coming weeks.
The 25g packets of "imperfect" vanilla usually contain 7 to 9 vanilla beans at their peak of ripeness. In Madagascar they are called split vanillas because they are so ripe that they burst on contact with hot water in the processing. These vanillas are the ones that reach the highest level of vanillin and are wonderfully indicated to make extract or arranged rum.
Please note that for the winter period, all orders will be sent by courier to avoid freezing in the mailboxes.