Tahitian vanilla paste from Papua New Guinea (110ml)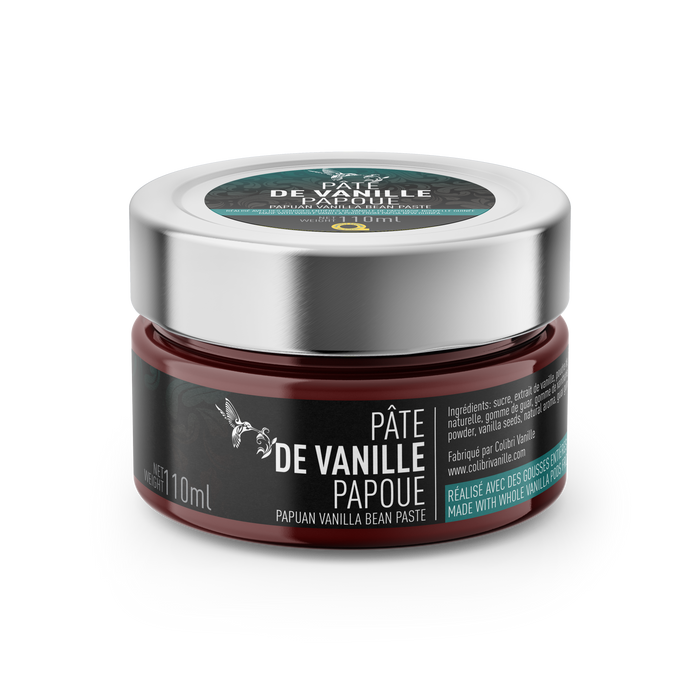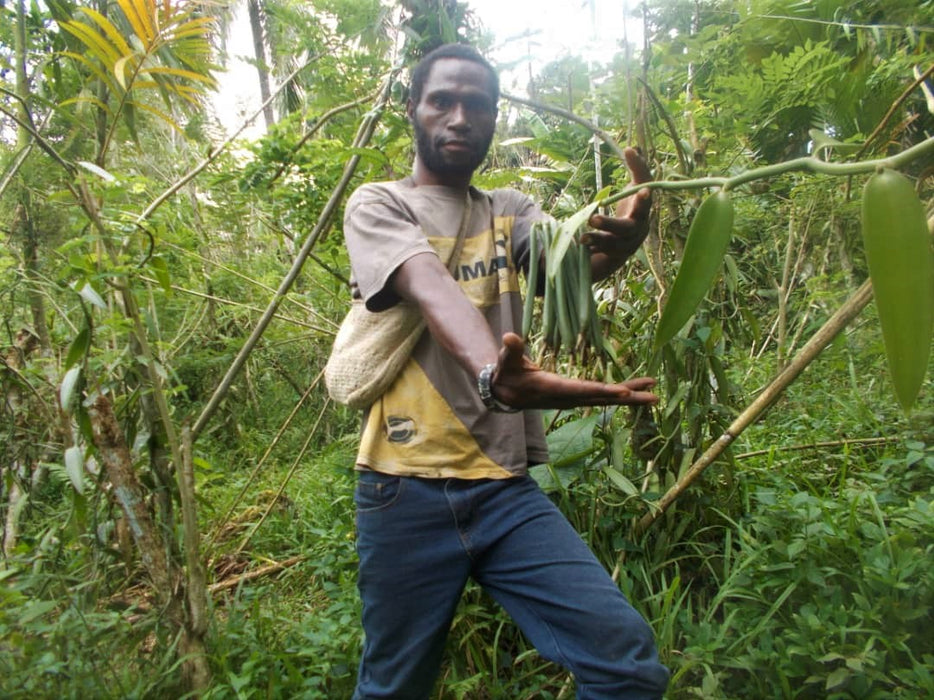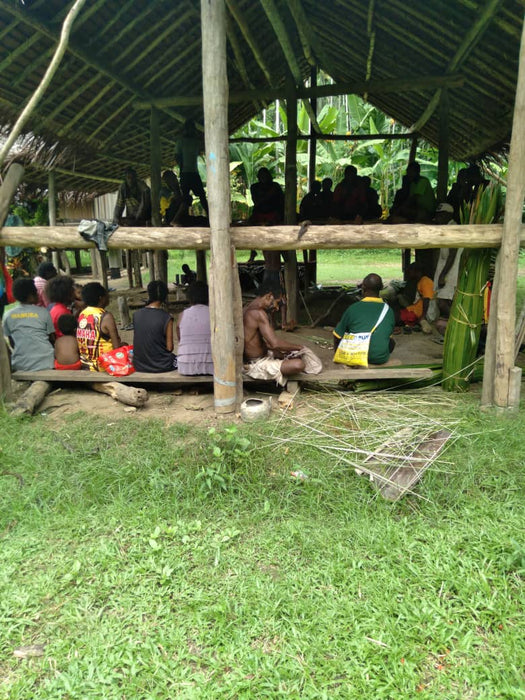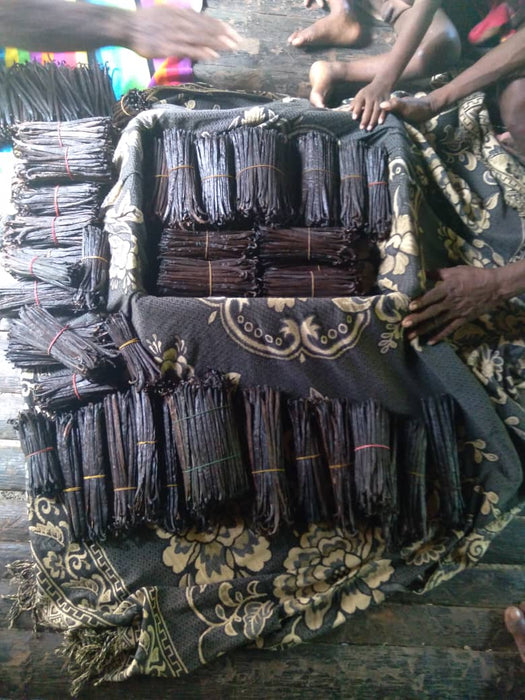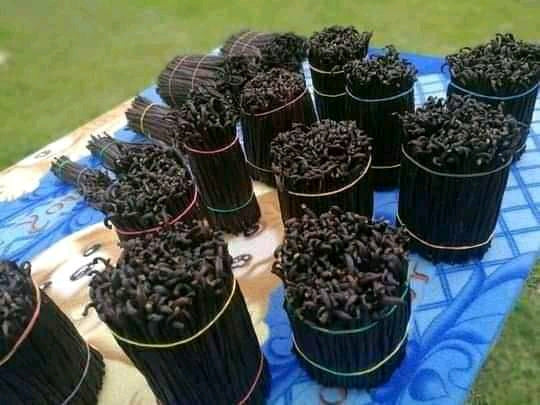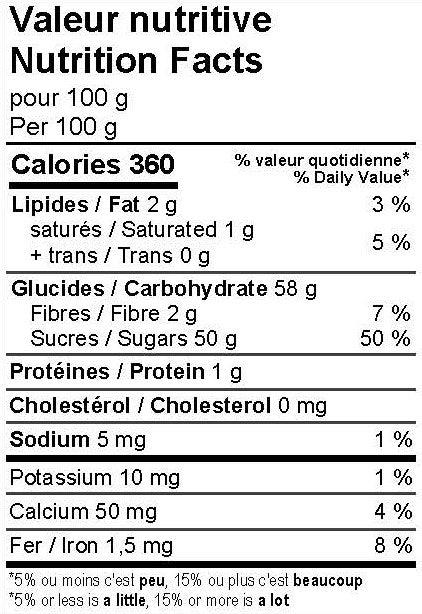 Colibri Vanille is the only company in Canada that makes vanilla extract. This is interesting in itself, but it is also the only one to make it from a specific terroir.
Proud to work closely with vanilla producers from around the world, without intermediaries and through fair trade, Colibri Vanille makes extracts that have unique flavours because they are made from micro-lots of vanilla grown by families or small groups of producers. Each year has its own vintage.
Our extracts are not made from green vanilla, like the industrial ones, because we favour artisanal transformation in the country of origin in order to support the economic structure of the producing country. We make our extracts from vanilla beans, ripened to perfection and patiently processed by hand, as it should be.
Vanilla paste is prepared from our extracts. They are generally used to make ice cream or homemade yogurt, or any other type of dish where you want to see an abundance of small suspended beans that burst under the tooth like caviar, and add flavor and texture to culinary preparations. Vanilla pastes are used as an extract, but because they contain sugar, you need to use a little more and adjust the sugar content of the recipe. One tablespoon of vanilla paste is equal to one teaspoon of extract or one 5 gram vanilla bean.
Tahisentis Vanilla Paste is prepared exclusively with Tahitensis vanilla from the village of Mandi, Papua New Guinea, our PNG vanilla suppliers.
Ingredients: Sugar, vanilla extract, vanilla pulp and seeds, guar gum and xanthan gum, natural flavors.