Tahitensis vanilla extract from Indonesia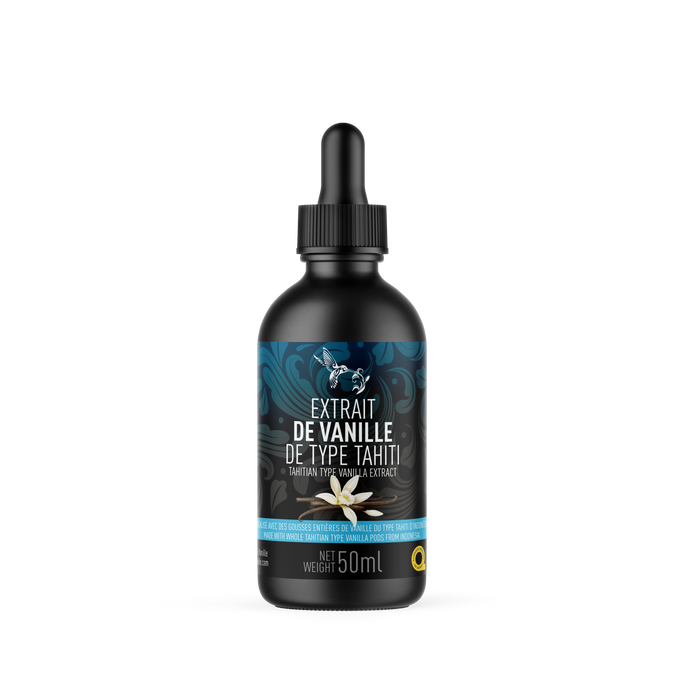 This is the extract of vanilla tahitensis from the Indah plantation on the island of Tanguerang in Indonesia.
All the fruity bouquet of the famous Tahitensis hybrid vanilla is present in this extract. Of course, anise, marshmallow and red fruits will come to your mouth, but the magic of this spice can be transformed according to your preparations. For ice cream, the fruit and marshmallow are in the foreground; in oil for brushing fish, new chocolate scents will surprise you!

This 100% pure and natural extract is perfect for your fish, ceviches, poke bowls, salads... and pastries! One combination is not so winning: unlike all the planifolia vanilla varieties, it does not go well with dark chocolate, but if you have plans for white chocolate, you'll have better luck.