Costa Rican vanilla extract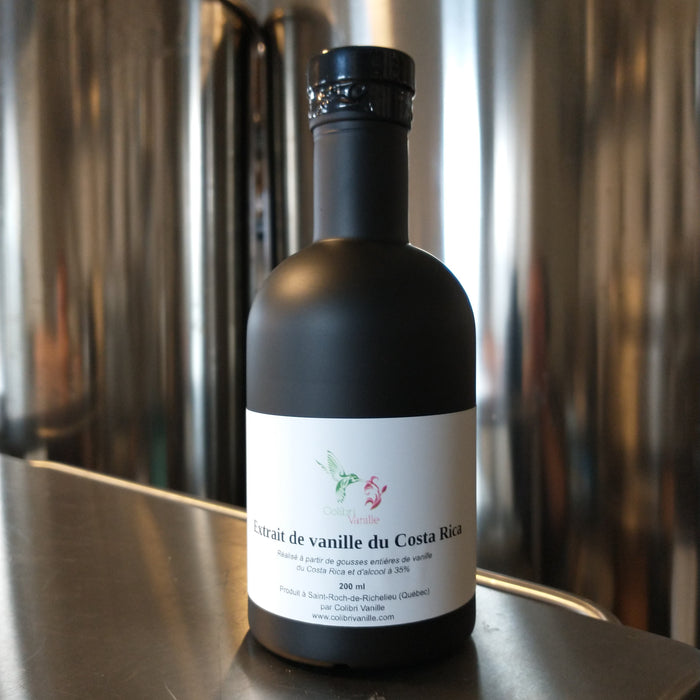 Vanilla from Costa Rica is at the origin of our company's history. It is in Costa Rica, at our friend and owner of Finca de CACAO Pablo Cespedez, that our small vanilla plantation of a unique and very rare type in the world is installed: the COSTARICENSIS cross. This new cross, made with the wild pompona resistant to fusarium (root rot) and the Mexican planifolia, produces a giant vanilla variety with an extremely atypical taste with notes of candied cherries, marzipan and cocoa. This year, as the harvest was very low due to the lack of manpower (during the confinement), and the vanillas lacked rain, we only have about 30 litres to share with you.
In addition, the drought has brought new and very pleasant raisin notes to the 2020 vintage. So this pandemic will not have given us only headaches!